New Product - Horse Memorials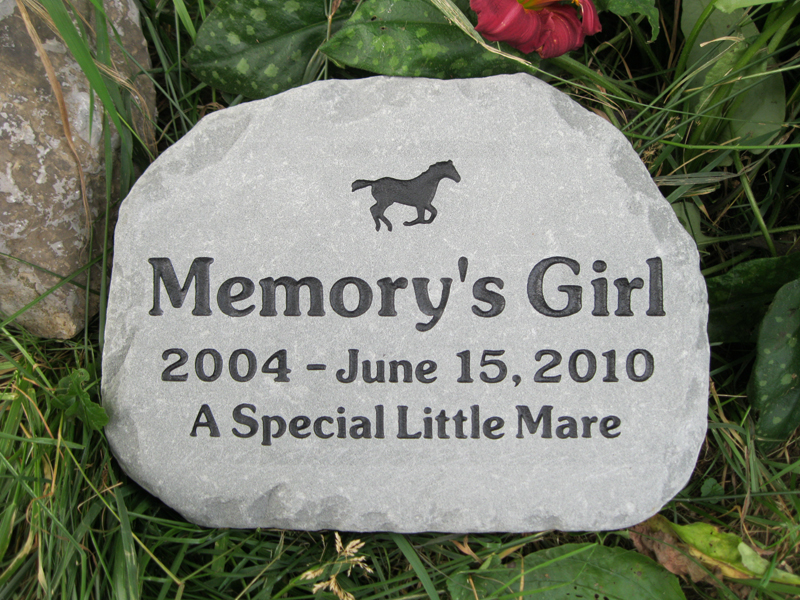 For years we have been making horse memorials by special request. Today we have finally added Horse Memorial Stones as a product to our website. It is the same stone as our Large Pet Headstone ; however, we have put together a chart of the popular horse related graphics we have collected over the years.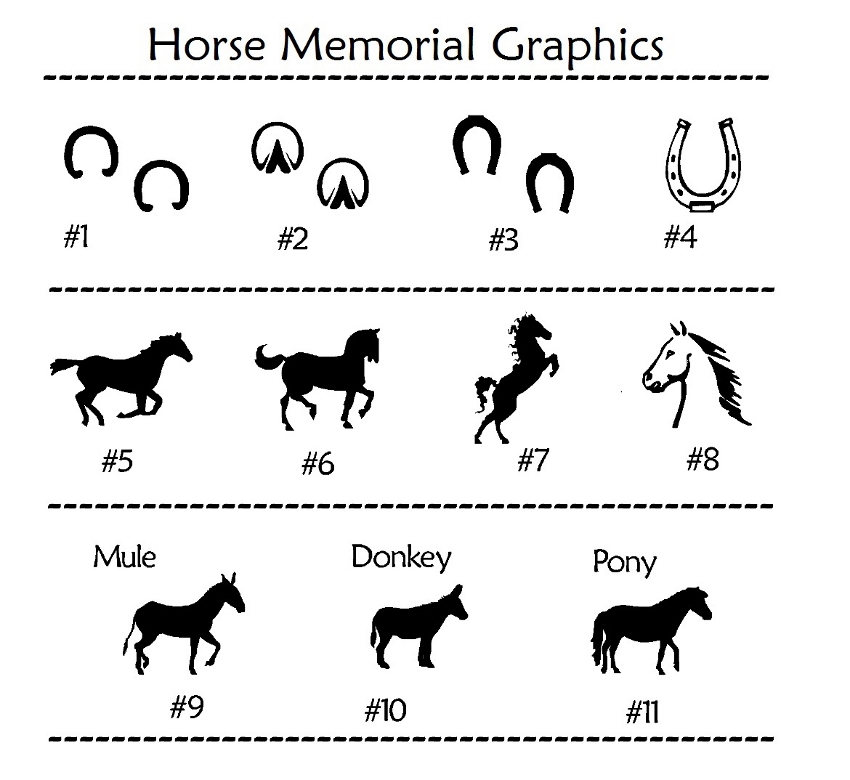 Although the product form is for a large memorial, we are happy to put any of the horse graphics on any of our stone sizes.